Find babysitting jobs
1,396 families matching your search
2 children (Baby and Toddler)
We are a family from Malaga, we are looking for babysitters with bilingual or native English to have some fun with our son. We enjoy respectful parenting and our son currently attends..
2 children (Toddler and Gradeschooler)
Familia tranquila, madre francesa y padre español, dos niñas bilingües muy tranquilas de 7 y 12 años. Estamos a alguien con vehículo propio, recogida del colegio y llegada a casa de..
1 child (Preschooler)
Necesito canguro para cuidar a mi hijo por la tarde de miércoles a viernes de 16 a 19. Persona responsable, organizada y comunicativa. Interesados enviarme 632 por 83 un mensaje..
Last activity: 4 days ago
€12.00/hr
1 child (Gradeschooler)
Hola busco una niñera para llevar y recoger a mi hija de 5 años del colegio. Serían 15 días al mes en semanas alternas porque tengo custodia compartida. El trabajo a realizar es llegar..
2 children (Gradeschooler)
Hola, mi nombre es Arantxa, estoy buscando una niñera para mi hijo de 10 años y mi hija de 6 años. Sería de 16:30-19:30 de lunes a viernes. Los miércoles desde las 15:30 hasta las..
1 child
We're looking for a nanny for our 14-month old son. We'd be thrilled to hire an English-speaking nanny for around 6 hours every day. During that time mom would be present in the house..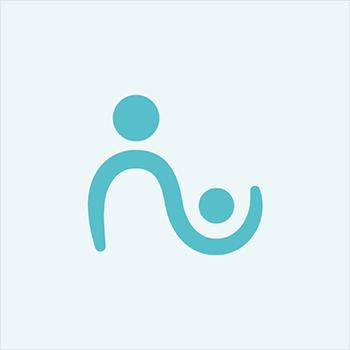 1 child (Baby)
Somos una familia de tres, los papás y un bebé de 3 meses, tenemos 3 perros en casa y buscamos a alguien que nos ayude con el cuidado del bebé cuando yo vuelva al trabajo, nosotros..
2 children
Hola! Tenemos una niña de 6 años y un niño de casi 3. Estaremos unos días en Valencia, aunque vivimos en Londres. Necesitamos a alguien que nos ayude con los peques, juegue con ellos..
1 child (Gradeschooler)
Necesito un canguro para recoger del cole a mis hijos de de 6 y 9 y realizar los deberes y repaso,llevarlos s extra escolares
2 children (Toddler and Gradeschooler)
Hola, me llamo Fernanda, brasileña con nacionalidad española, casada con un austríaco, tenemos dos hijos , Mathias de 7 años y Caterina de 2 años . Busco una canguro que me ayude..
2 children (Baby and Toddler)
Hola, estamos buscando una canguro ocasional. Tenemos 2 hijas una de 1 año y medio y la otra de 3 años. Mi esposa trabaja en la clinica universidad de navarra y yo soy profesor. Es..
1 child (Baby)
busco niñero/a ocasional para cuidar de mi hijo algunas mañanas que el no pueda acudir a la escoleta y yo me encuentre trabajando. sería para estar con el toda la mañana hasta que..
1 child (Teenager)
Hola eatoy buscando a alguien que lleve a mi hijo al colegio por la mañana, eatoy divorciado y seria 4 dias una semana y la siguiemte solo 1 dia. El colegio eata a 1 parada de metro..
2 children (Preschooler and Gradeschooler)
Somos una familia, feliz tranquila y agradable. En estos momentos vivimos separados aunque hay una gran comunicación y afinidad asi que la ayuda sería en dos pisos. Los niños son dulces,..
2 children (Baby and Toddler)
Holaa tengo dos niños uno de 11 meses y otra niña de 3 años por lo general son buenos un poco inquietos les gusta jugar ver dibujos ect no se lo normal de los niños 😃 pero suelen ser..
Last activity: 2 days ago
€10.00/hr
---
---
Are you looking for a babysitting job?
Find the perfect family to babysit for via Babysits, with 1,396 jobs currently available matching your search criteria. You decide when to work and how much you earn! Find a great babysitting job in no time!
---
Babysitting jobs in large cities